Sticky And Sweet, Monday 3/11
Posted - March 7, 2013
No Comments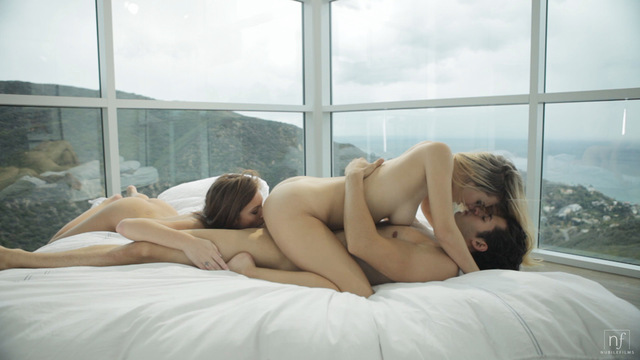 It's been a while since we've paired up a lucky man with two gorgeous eager women to film a threesome, but the drought is over. Our next upcoming film, Sticky And Sweet, is a threesome so hot you'll have to see it to believe it.
Maddy O'Reilly and Natalia Star are sensual and hot as hell individually. Put them together and they're incredible. They are all about pleasuring each other, and when they combine their efforts to make their man feel good it is amazingly erotic. It seems like every moment of this film features hot, sexy action from start to end.
Don't miss Sticky And Sweet when it is released on Monday, March 11. It's one of the hottest films we've produced yet!