Blog Categories
What Happens In VIP, Wednesday 11/7
Posted - November 4, 2018
1 Comment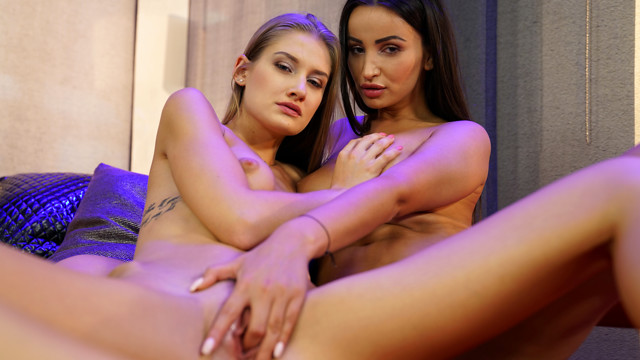 Have you ever wondered what happens when two strippers head to the back room in a strip club? That's the fantasy we weave in What Happens In VIP, our next upcoming film.
Tiffany Tatum and Alyssia Kent have gone off shift, but these two bombshells are horny for a good time and have each other to play with. I love the little striptease Tiffany begins while Alyssia watches and masturbates, but my favorite moment is when they arrange themselves into a stunning lesbian 69.
What Happens In VIP is scheduled for release on Wednesday, November 7. Join these two hotties for a glimpse into what really happens in the back room.