💕 Special Gift For You 💕 50% OFF! - JOIN NOW!
Blog Categories
Take Two, Thursday 2/14
Posted - February 11, 2019
No Comments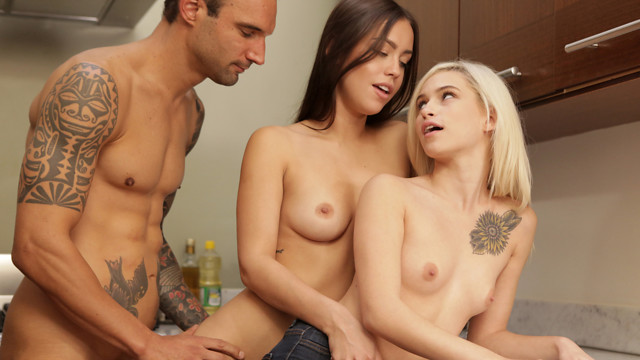 This Valentine's Day we thought we'd bring you a spectacular threesome with two hot girls and a very lucky guy in Take Two, our next upcoming film.
Kiara Cole and Alina Lopez are stunning together. Add in a nice hard dick for them to share and you have yourself a delightful time. I love watching these two hotties take turns riding their man. My favorite part, though, is the way Alina gives Kiara's face a reverse cowgirl ride as she moans her true delight.
Check back on Valentine's Day, Thursday, February 14, to enjoy Take Two. This is a hot and romantic affair, so be sure not to miss out.