Intense Lesbian Orgasm, Monday 7/16
Posted - July 13, 2018
1 Comment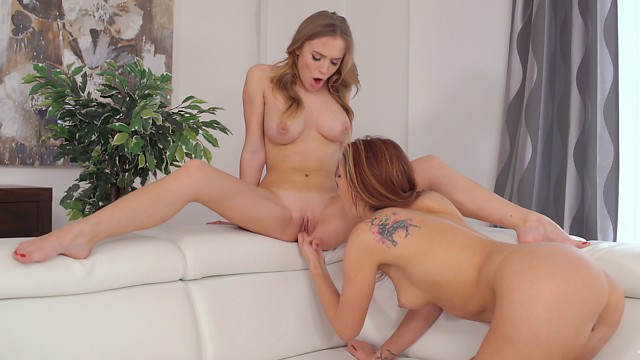 We're in love with the sensual lesbian content we've been featuring lately, and we've got more on deck with Intense Lesbian Orgasm, our next upcoming film.
Join Aislin as she abandons modeling for Ani Blackfox's camera and whips out her tits to play with instead. Ani isn't shy about joining in on her girlfriend's fun. I love the way Aislin gets on her hands and knees to open her bare pussy for Ani's tongue and fingers, but even better is the way Ani throws her head back in bliss as she rides Aislin's mouth.
Check out Intense Lesbian Orgasm when it is released on Monday, June 16. You're sure to enjoy the rush of this girl on girl ride!