Cum For Me, Saturday 12/30
Posted - December 27, 2017
2 Comments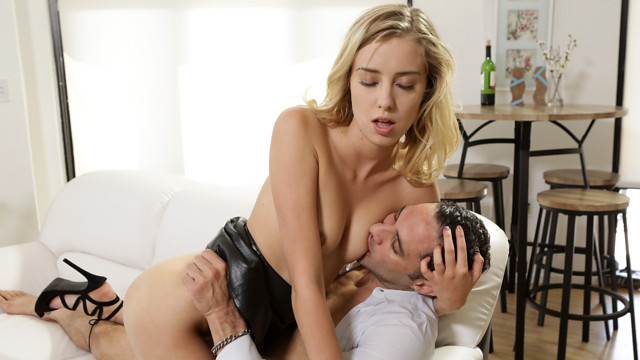 A hot girl in a short leather skirt is fun to look at, and when she wants to touch and be touched it's like Christmas. That's the start of Cum For Me, our next upcoming film.
Haley Reed flaunts a tight miniskirt to get her lover's attention, a task she succeeds at beautifully. By the time she's done getting naked, her lover is hard as hell and ready to enjoy a stiffie ride in Haley's creamy bald pussy. This super skinny coed is second to none as she pumps her hips and thrusts her chest out so her breasts can bounce with every single stroke.
Cum For Me is scheduled for release on Saturday, December 30. Definitely come back then to enjoy this sizzling hot hardcore film.