A Beautiful Memory, Thursday 6/7
Posted - June 4, 2018
1 Comment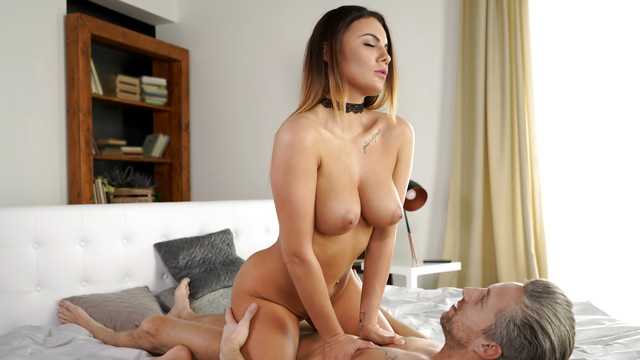 It's never enough to just see the woman you're sweet on showing off her tits in an incredible lingerie bra. You'll remember that moment forever, which is just the case in A Beautiful Memory, our next upcoming film.
Stunning sweetheart Vanessa Decker has given her boyfriend the hottest of memories, but he's intent on making more. After allowing herself to be seduced, Vanessa gives a titty fuck between her huge tits before climbing aboard to indulge in a stiffie ride in her landing strip pussy. This lush hottie will do anything for her lover's pleasure and her own.
Check out A Beautiful Memory when it is released on Thursday, June 7. Vanessa will stop at nothing to make herself and her lover cum again and again, so definitely be sure to enjoy the show.