Blog Categories
Art Of Seduction, Tuesday 6/19
Posted - June 16, 2018
No Comments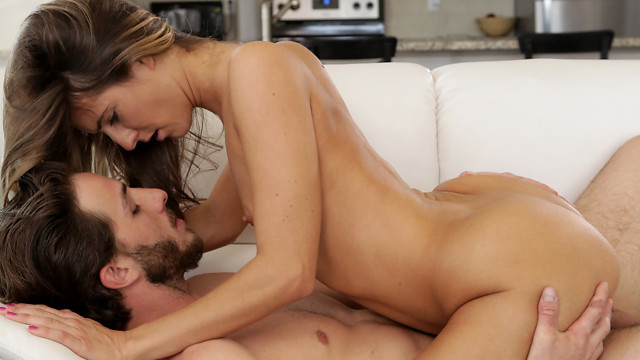 Wouldn't you love if a brown-eyed beauty stood in the doorway wearing nothing but a robe and some lingerie bra and thong? That's how we kick off Art Of Seduction, our next upcoming film, and it sets the scene for some true passion.
We love the way Tara Ashley shines as she flaunts her incredible figure for her lover. This slim and sexy bombshell is all about passion and sensuality as she enjoys a long and lingering blowjob that transitions into an enthusiastic fuck fest. It's delightful to watch Tara ride her man with her forehead pressed to his in absolute sweet abandon.
Join us on Tuesday, June 19 when we release Art Of Seduction in our members area. We're all into Tara in her debut film, so be sure to check her out and enjoy her show.