Perfect Match, Thursday 1/11
Posted - January 8, 2018
2 Comments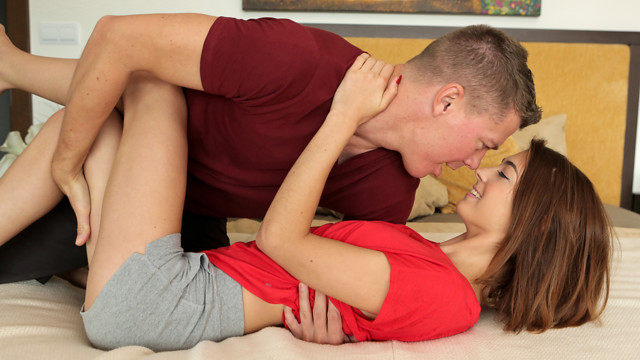 We have a real treat for all of you when we bring Tera Link, our newest model, onto the scene in Perfect Match, our next upcoming film.
This is one aptly named movie, as the chemistry between sizzling teen Tera and her lover cannot be denied! There's nothing hotter than watching a small cutie suck a big dick. When Tera swings one leg over her boyfriend's hips and straddles his hardon for a stiffie ride in her bare pussy, I could watch her ride for hours.
We have scheduled Perfect Match for release on Thursday, January 11. Join us then to enjoy this super hot newcomer in her debut hardcore film.