Daydream, Friday 11/24
Posted - November 21, 2017
No Comments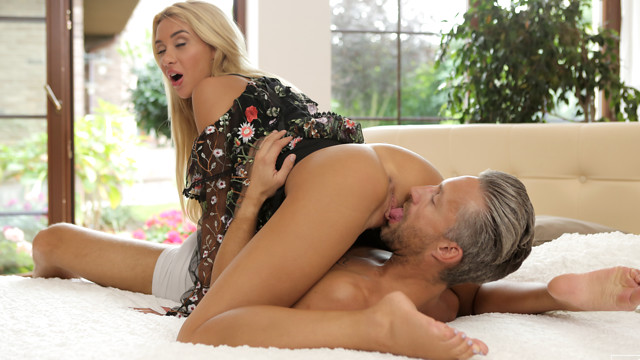 If you've ever looked out your window and spotted your girlfriend looking like a dream come true in a pretty dress, then you'll relate to Daydream, our next upcoming film.
Katrin Tequila looks good enough to eat right up in her cute dress. By the time her lover gets it off of her, she's all revved up for a hot 69 and an even longer blowjob. This sensual sweetie is hot in every position, especially as she rides her guy in a position of power that lets her rub her own clit as she milks her boyfriend to give her a creampie.
Join us on Friday, November 24 when we release Daydream. This sweet and sexy film is just the thing to get you smiling as the weekend approaches.