Only Her, Friday 10/13
Posted - October 10, 2017
1 Comment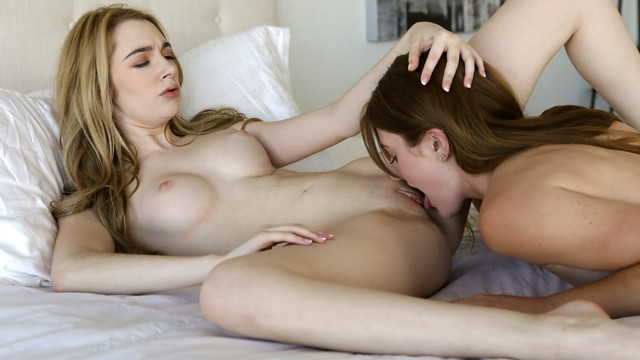 Have you ever spied two girls out shopping and wondered whether they would be getting intimate with each other when they get home? That's the premise of Only Her, our next upcoming film.
Miley Cole and newcomer Ivy Jones return home from their shopping date and start trying on their new clothes. It's soon clear that these two are much more interested in locking lips than they are in flashy outfits. I love the way Miley moans when Ivy is lapping away at her creamy twat. Even better is the way that Ivy arches her back as she's about to climax thanks to Miley's tender touches.
Check back on Friday, October 13 when Only Her is released. This is a super sweet lesbian film that you won't want to miss.