Heat Of The Moment, Thursday 8/17
Posted - August 14, 2017
1 Comment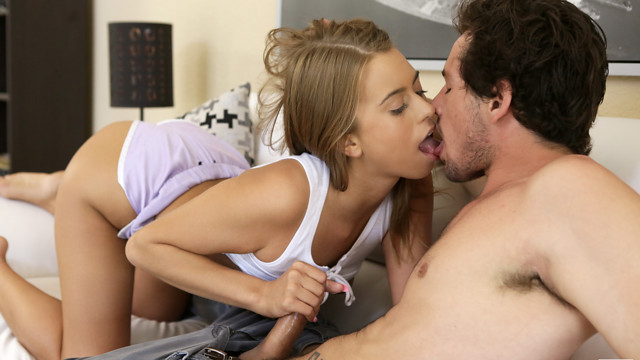 Finding your girlfriend engaged in a mundane activity with a flirty, fun spin is such an aphrodisiac. When Jill Kassidy gets caught in the act dancing as she cleans, her lover just can't keep his hands off in Heat Of The Moment, our next upcoming film.
Jill is happy to play along with Tyler's foreplay, but she's much more interested in giving a BJ than in having her bare pussy licked. I love watching this hot tan cutie as she gets that smooth pussy of hers pounded, especially when she is on her hands and knees taking it from behind with little pants and moans.
Check back for Heat Of The Moment when it is released on Thursday, August 17. You're going to fall in love with Jill all over again in her newest hardcore film.