Cream Filled, Friday 7/21
Posted - July 18, 2017
3 Comments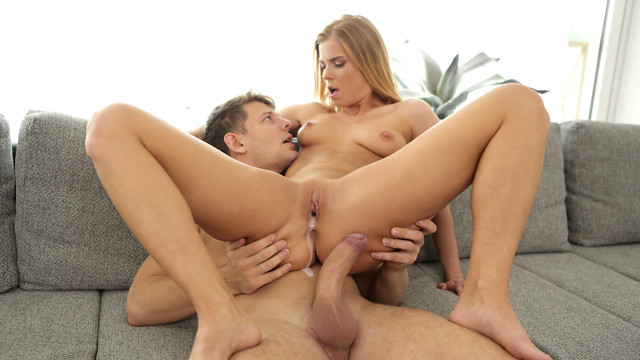 A horny woman who can challenge your intellect as well as your stamina is an incredible combination. You're sure to agree as you enjoy Cream Filled, our next upcoming film.
When lusty coed Chrissy Fox leads her boyfriend inside to fuck, you know it's going to be a good time. This wild and crazy redhead is a joy to watch as she has her bald pussy feasted upon, and she's equally enchanting as she sucks and strokes her lover's stiffie. I could watch her arch her back while riding her guy forever, especially as she knows she's about to get a pussy full of cum.
Cream Filled will be released on Friday, July 21. Chrissy is sumptuous as always, so be sure to come back and watch her take a creampie of epic proportions.