Erotic Threesome Fantasy, Wednesday 5/31
Posted - May 28, 2017
1 Comment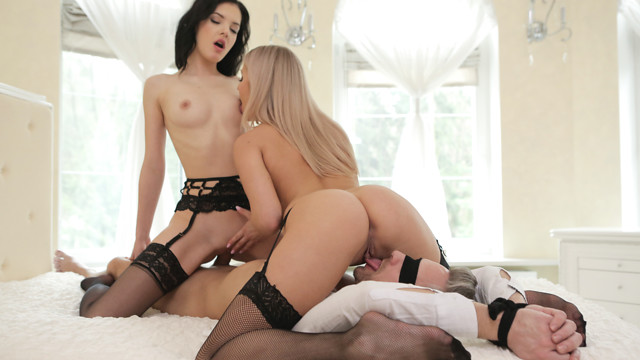 We have a real treat today when we introduce Anie Darling into the Nubile Films family as she makes her debut in Erotic Threesome Fantasy, our next upcoming film.
This hot young thing teams up with the ever-luscious Cayla to really bring their man to his knees. They kick things decked out in lingerie and then move on to a blindfold and wrist restraints. I love the way they use their guy, and he's definitely down with their desires. I love watching them both girls ride their man at once as he has no choice but to let them have their way with his cock and mouth!
We will release Erotic Threesome Fantasy on Wednesday, May 31. This is one of our hottest films of the year, so don't miss it!