💕 Special Gift For You 💕 50% OFF! - JOIN NOW!
Blog Categories
True Passion, Sunday 1/22
Posted - January 19, 2017
No Comments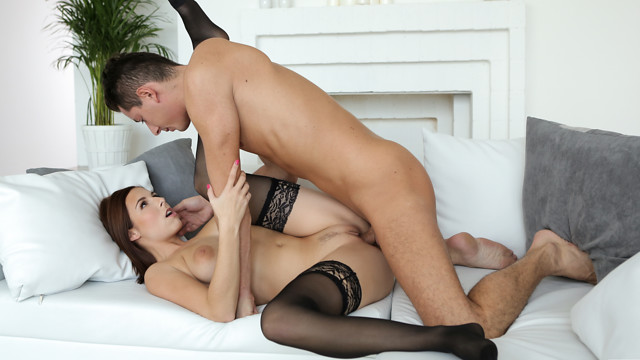 It's always ideal to conclude an afternoon where your date is dressed to the nines with a little bit of fun, as you'll see in True Passion, our next upcoming film.
Lusty Antonia Sainz lets her man know that she'll do whatever it takes to get his attention and keep it until she gets the pleasure she craves. From rubbing her feet on her guy's dick to sucking him deep into her mouth for a wet and wild blowjob, she leaves nothing on the table. I love watching her expression of sheer bliss as her boyfriend really pounds away at that delectable twat.
Check out True Passion when it is released on Sunday, January 22. Antonia is one of our most popular models, so don't miss out on her latest hardcore scene why she shows why she's among the best!