From Head To Toe, Saturday 12/24
Posted - December 21, 2016
No Comments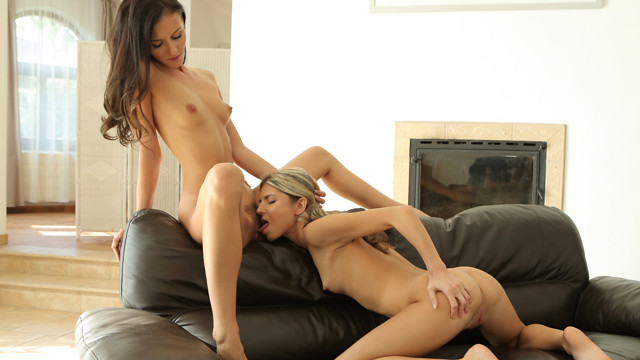 Giving everything to your lover's pleasure is a wholly satisfying experience that Gina Gerson and Kirra will share with you in From Head To Toe, our next upcoming film.
These two wildly sensual coeds are all about each other's pleasure. They drop kisses and licks all over one another's bodies, from their feet to their faces, as slow foreplay. Once they start taking turns diving into each other's juicy twats, the real fun starts. I could honestly watch Gina eating her lover out while Kirra squirms and moans above her all day.
From Head To Toe will be released on Saturday, December 24. Don't miss out on this lesbian treat as you enjoy the holiday season.