Get Me Wet, Sunday 11/27
Posted - November 24, 2016
No Comments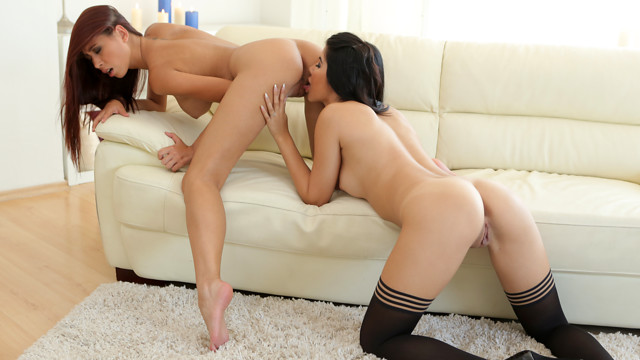 A lazy afternoon can turn sensual fast when two lovers get together for a good time, as you will see in Get Me Wet, our next upcoming film.
We've brought back Lady D and Paula, two of our favorite models and paired them up for the ultimate in lesbian chemistry. I could watch these two Czech hotties go at each other all day, but my definite favorite part is when Paula puts Lady up on her hands and knees so that she can work Lady's greedy snatch with her fingers and magic tongue.
Get Me Wet will be released on Sunday, November 27. We love working with both Paula and Lady and we know you love watching them. Don't forget to check them out!