Blog Categories
Two Beauties, Monday 10/31
Posted - October 28, 2016
No Comments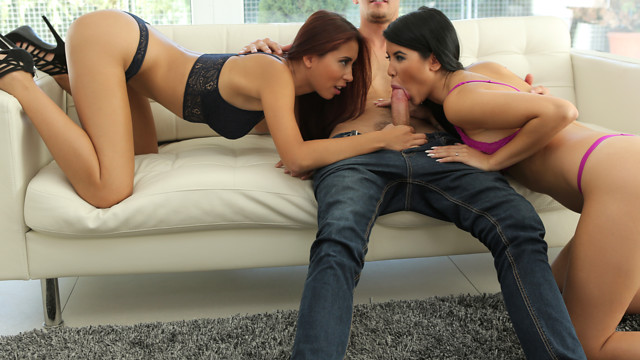 Have you and your lover ever considered inviting a third person to join you for a good time? That's the premise of Two Beauties, our next upcoming film.
Paula and her boyfriend have invited Lady D. to a hot horny threesome, and by the end all three are totally satisfied! This sensual scene gets even hotter when the two girls work in tandem to deliver a double blowjob and then take turns getting their pussies pounded while licking and fingerbanging the other.
We will release Two Beauties on Monday, October 31. This sweet film will get your week off to the perfect start, so be sure to check back and enjoy!