💕 Special Gift For You 💕 50% OFF! - JOIN NOW!
Blog Categories
Threesome Babes, Monday 6/27
Posted - June 24, 2016
No Comments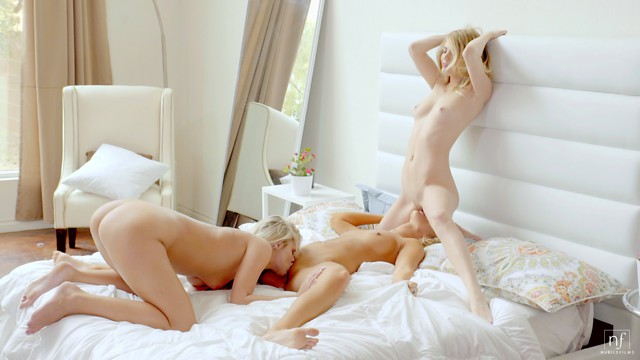 We've got a true treat for you with three gorgeous girls who are all intent on pleasuring one another in Threesome Babes, our next upcoming film.
We've brought back exquisite Scarlet Red and paired her up with two newcomers, Blake Eden and Val Dodds. The chemistry between these three hotties is outstanding! I could watch them work their mouths and hands all over each other's tits and pussies all day. My absolute favorite part, though, is watching Scarlet as she delivers a simultaneous pussy fingering to both Val and Blake. It's truly delightful!
We have scheduled Threesome Babes for Monday, June 27. Get your week off to the right kind of start with this lesbian threesome that is sure to satisfy.