Blog Categories
Teasing, Thursday 6/30
Posted - June 27, 2016
No Comments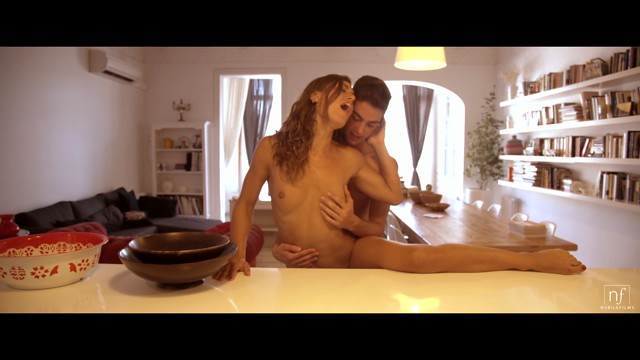 Sometimes a couple just has spectacular chemistry together that cannot be denied. That's the case in Teasing, our next upcoming film.
Spanish gem Julia Roca makes her debut in this film, and she definitely makes an impression you won't forget! This hot coed is full of spunk and always up for a sexy time. I definitely love watching her lover take her from behind while gripping her small tits and perfect ass to hold on tight for his pussy pounding. She's just hot as hell.
Check out Teasing when it is released on Thursday, June 30. This sweet sensual film will really be a highlight for the late part of your week, so don't miss it!