Blog Categories
Follow Me Home, Tuesday 12/15
Posted - December 12, 2015
No Comments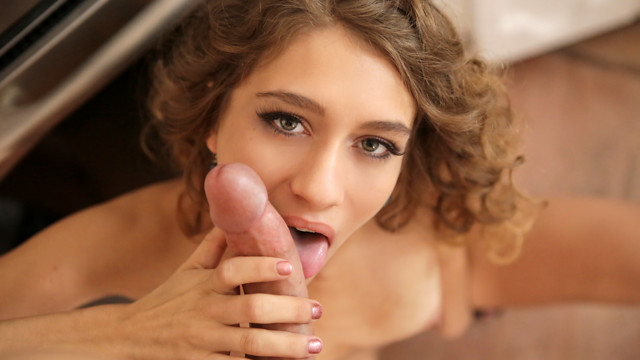 I love seeing passion so intense that the lovers can't even make it to the bedroom before getting naked and going at it. If you're of the same mind, then Follow Me Home, our next upcoming film, will catch your attention.
Lusty teen Rebel Lynn makes her debut with a splash as she shows the world how powerfully erotic her blowjob skills are. I could watch this super skinny coed forever as she lets her lover pick her up for a standing fuck before dropping to her knees and sucking him dry of every last drop of his cum.
Don't miss Follow Me Home when it is released on Tuesday, December 15. Rebel is one of the hottest newcomers of the year, and I'm positive that you'll enjoy everything she has to offer.