Invitation Only, Wednesday 12/9
Posted - December 6, 2015
No Comments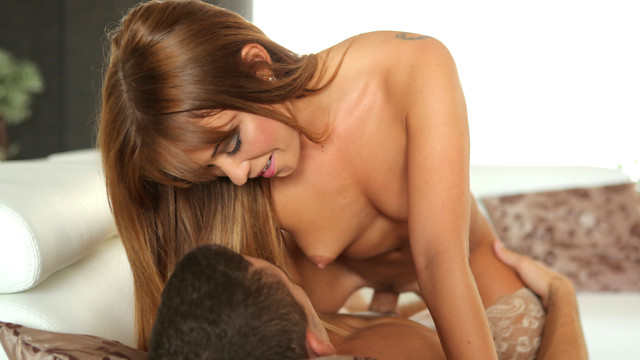 Have you ever wanted your lover to dress for your pleasure and then perform a booty bouncing strip tease? If so, then our next upcoming film, Invitation Only, will definitely be right up your alley.
Newcomer Angella Christin has a luscious ass that she's happy to show off as she gives her man a lap dance that leaves him hard as a rock and ready to play. I could seriously watch her shake that rump all day, especially knowing that she goes on to deliver one hell of a blow job immediately after.
Don't miss Invitation Only when it is released on Wednesday, December 9. Angella is going to grab your attention and never let it go with her tight horny body!