Turn Me On, Friday 9/25
Posted - September 22, 2015
No Comments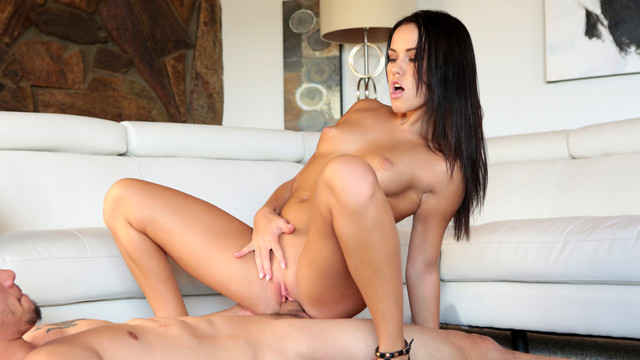 There's nothing hotter to a woman than watching a man work out to keep his body tight. In our next upcoming film, Turn Me On, sensual Megan Rain waits until she can't stand the horniness that washes over her any longer and then makes her move.
By far the hottest part of this one is when Megan is down on her hands and knees getting her tight little pussy fucked doggy style. She's wild and needy and totally out of control, and then her man slips his thumb into her ass and starts thrusting in time with his strokes and Megan just comes apart. You can't miss it!
Turn Me On will be released on Friday, September 25. Come back then to enjoy Megan's latest fil as this incredible brunette shows just how seduction is done!