Showstopper, Wednesday 10/7
Posted - October 4, 2015
No Comments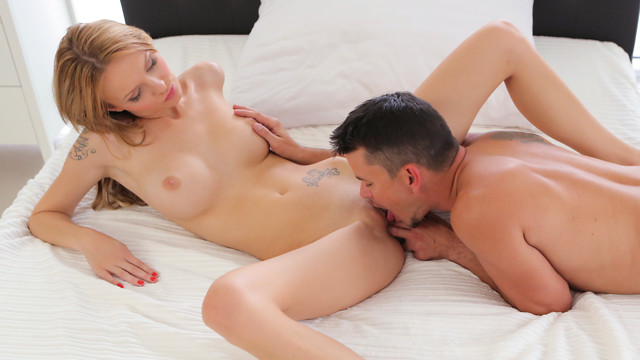 Seduction is the name of the game when busty blonde Belle Claire steps onto the scene in Showstopper, our next upcoming film!
This hot number was so well received after her last film that we knew we had to bring her back! Everything about her oozes sex and sensuality, especially the way she sucks a hard cock while using both hands to enhance her man's pleasure. The hottest part, though, is when she is down on her hands and knees and her lover isn't entering her fast enough. I love the way her back arches and her hips rock back to get her fuck hole filled that much faster!
Don't miss out on Showstopper when it is released on Wednesday, October 7. Belle delivers another incredible performance that will leave you wanting more!