Blog Categories
Only You, Thursday 8/20
Posted - August 17, 2015
No Comments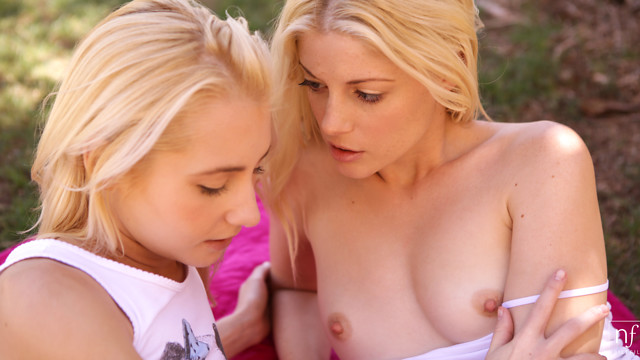 A warm summer day can provoke all kinds of heated responses between two lovers, as we show in Only You, our next upcoming film.
Their outdoor flirtations get sensual quickly when girlfriends Odette Delacroix and newcomer Charlotte Stokely relocate indoors to take things further. Watching them take their times fingering and eating out each other's pussies is a lovely sight, but by far the best part of this one is when Odette climbs onto Charlotte for a lesbian 69 that takes my breath away every time I watch it.
Be the first to see Only You when it is released on Thursday, August 20. These two blondes have put together one hell of a sensual good time for your pleasure!