A Helping Hand, Thursday 7/9
Posted - July 6, 2015
No Comments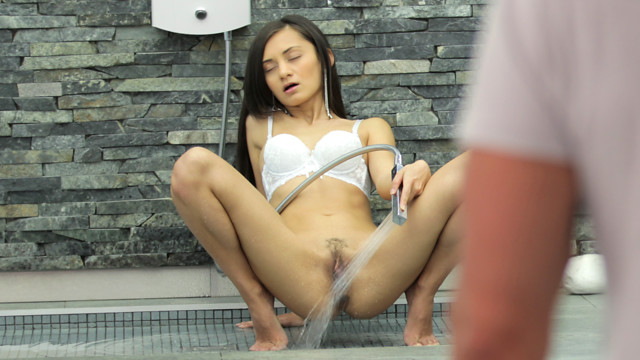 When a hot babe struts by and checks you out with a sultry glance, do you ever wonder whether she's secretly hoping she'll have a chance to get with you? That's the premise of A Helping Hand, our next upcoming film.
Horny babe Sima makes her Nubile Films debut with a seductive splash. There's so much to love about this Russian stunner, but my favorite moment was absolutely when Sima got caught with a shower wand pressed to her tight pussy. The look of total need on her face as she registers her man's presence is so powerful and hot as hell.
A Helping Hand will be released on Thursday, July 9. Sima is a total babe, so check her out and enjoy her first film!