Blog Categories
New Heights, Thursday 5/28
Posted - May 25, 2015
No Comments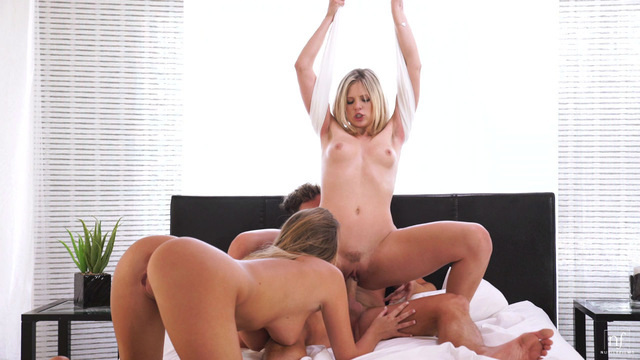 I always love it when our gorgeous girls get the chance to explore a new way to pleasure themselves. In New Heights, our next upcoming film, two lovely ladies get to experience sex in a swing that brings a new element of fun to the bedroom.
Lovely ladies Scarlet Red and Alexis Adams are the stars of this hot threesome. I love watching the way the two girls use their upper bodies wrapped in the swing to bring a new element of teasing to their cowgirl rides. My favorite part, though, is watching Scarlet get her pretty pussy fucked while she sits in the swing moaning her happiness.
New Heights will be released in our members area on Thursday, May 28. Check out Scarlet and Alexis as they show off once again why they are some of the hottest girls around!