Twosome To Threesome, Tuesday 6/9
Posted - June 6, 2015
No Comments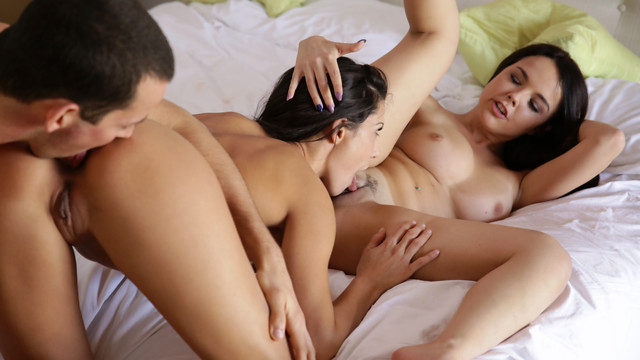 Waking up to find two willing hotties that have already started making out as they wait for you to join in would be a dream come true. That's the premise of Twosome To Threesome, our next upcoming film.
Alexa Tomas and Dillion Harper have teamed up to bring their man to a whole new world of pleasure! I could watch Alexa riding her lover's cock with her bouncing tits and her moans of joy all day. It only gets better when Dillion slips two fingers into Alexa's ass and starts fucking her from that new angle while Alexa bounces away!
We will release Twosome To Threesome on Tuesday, June 9. This is one hot film, so be sure to check back and enjoy!