Desirous, Saturday 6/27
Posted - June 24, 2015
No Comments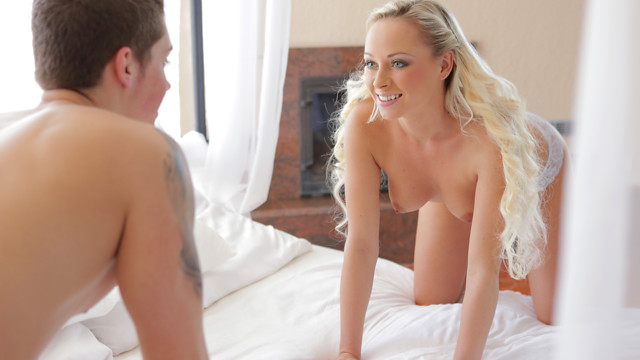 When a hot girl is willing to put her desires and needs on display, what sane man would say no? In our next upcoming film, Desirous, that's exactly how luscious Naomi Nevena does to initiate some sultry sex.
Naomi is just stunning in this one. I can't get enough of watching her caress her tits and pussy at the beginning as she's teasing and seducing her man. My absolute favorite part, though, is when this hot number gets on her knees to have a doggy style pussy pounding that leaves her moaning while her tits quiver.
Desirous will be released on Saturday, June 27. Don't miss out on Naomi as she makes her hot and horny return to Nubile Films!