Cum Shower, Sunday 5/31
Posted - May 28, 2015
No Comments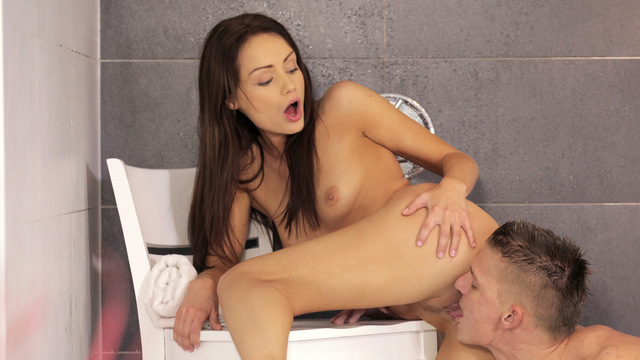 Joining your lover in the shower should be a sultry and sensual experience, as Sophie Lynx demonstrates in our next upcoming film Cum Shower.
Sophie is clearly in the mood for a good time before her clothes hit the ground, and by the time she's in her man's arms she is totally supple and willing. I could watch this delectable creature give head for hours. Those horny looks as she has her man's cock in her mouth are just incredible!
Enjoy Sophie in Cum Shower when it is released on Sunday, May 31. It's easy to see why Sophie is one of our most beloved models, so don't miss out on this chance to watch her in action!