Blinded By Love, Thursday 6/18
Posted - June 15, 2015
No Comments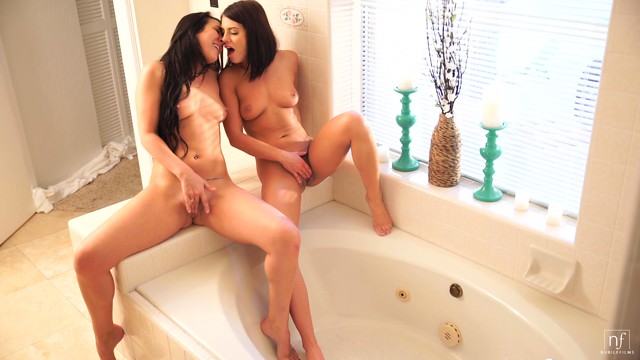 Adriana Chechik and Kylie Kalvetti have paired up once again to bring you a steamy performance in Blinded By Love, our next upcoming film.
While Kylie is enjoying a bath, Adriana sneaks up from behind and blindfolds her lover. The following scene where Kylie continues to masturbate while blindfolded and receiving plenty of help from Adriana is mind-blowingly hot!
We will release Blinded By Love on Thursday, June 18. Don't miss these two hot chicks in full-on lesbian action!