💕 Special Gift For You 💕 50% OFF! - JOIN NOW!
Blog Categories
Insatiable Desires, Wednesday 4/1
Posted - March 29, 2015
No Comments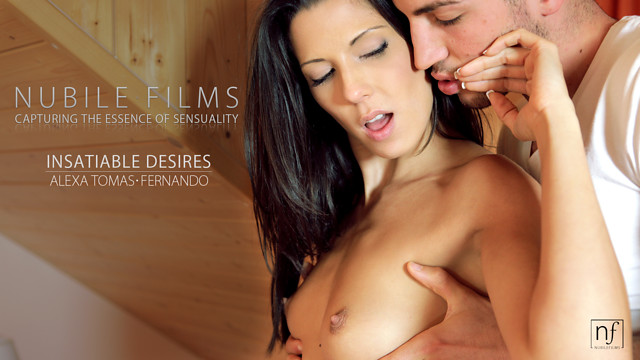 Our next upcoming film Insatiable Desires features a brand new Spanish model whose sizzling body and sexual appetite will blow your mind!
Luscious Alexa Tomas is a gorgeous new addition to the Nubile Films family. I really enjoyed watching Alexa make love to her man's cock with her mouth, enjoying a long blowjob where she never once uses her hands to help her as she sucks like a Hoover and even deep throats his cock. Of course the sex after such an incredible blowjob would be earthshaking!
We will release Insatiable Desires in our members area on Wednesday, April 1. Check out Alexa in her debut film and enjoy our latest hardcore romp.