Lustful, Friday 4/10
Posted - April 7, 2015
No Comments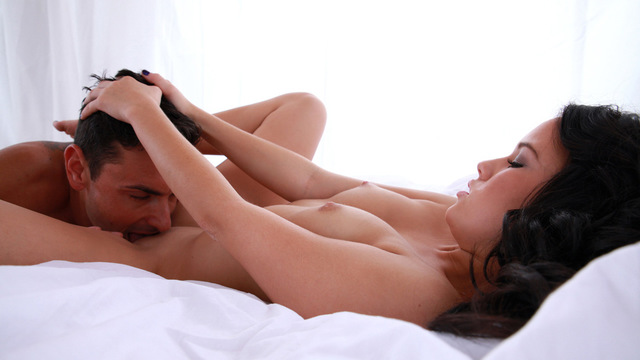 We had such a good time with Megan Rain that we've brought her back for Lustful, our next upcoming film.
She was stunning with another girl, but she really shines on her own. The taste of watching Megan masturbate in the beginning of the film is nice, but my favorite part by far is watching the raven-haired coed put her pert little bottom up in the air to get fucked hard.
Lustful is set for release on Friday, April 10. Check back to enjoy Megan in this all-new passionate film.