The Break Up, Wednesday 11/26
Posted - November 23, 2014
No Comments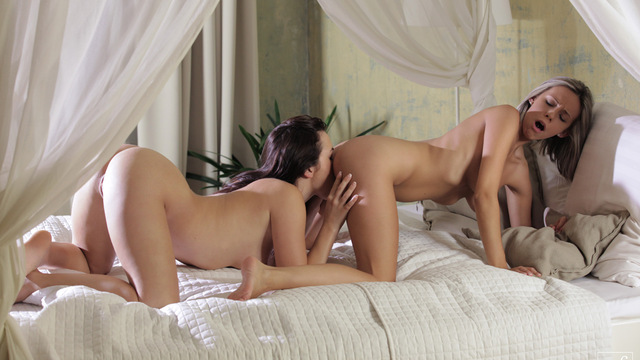 If you've been jonesing for some hot lesbian content, then your wait is over when our newest video, The Break Up, hits the site.
Two of our hottest models, Tess and Tracy, have joined forces to bring you some spectacular make up sex. I can't get enough of watching these two hotties use their tongues and fingers to work each other's juicy bald pussies towards the brink of pleasure. I especially love the way that Tracy buries her face in Tess's perfect snatch and laps and licks like Tess is the best treat she could ever imagine.
Check back for The Break Up when it is released on Wednesday, November 26. These two babes are ridiculously hot together as they make up from their fight!