Bed Of Roses, Friday 9/12
Posted - September 9, 2014
No Comments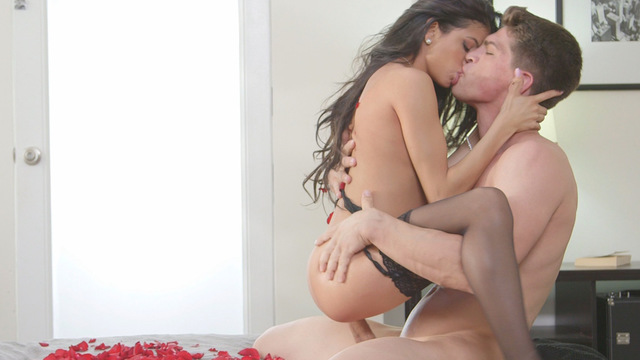 Sexy spinner Veronica Rodriguez is back in our sensual upcoming film Bed Of Roses.
If you've ever dreamed of surprising your lover with a trail of rose petals to the bed, your fantasy is lived out here. Veronica is totally willing to be seduced by pretty lingerie and jewelry, and she shows her appreciation by giving her lover a hot and sexy ride in her tight little pussy. I can never get enough of watching Veronica squirt her juices everywhere each time she cums.
Check back on Friday, September 12 for Bed Of Roses. Veronica is as hot as ever in this consummate couple's film.