Flying Solo, Sunday 7/6
Posted - July 5, 2014
No Comments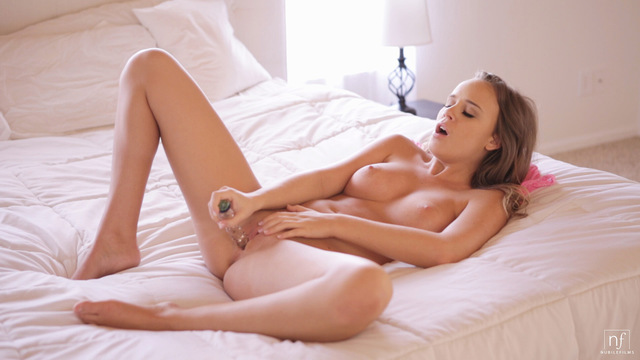 If you enjoyed watching Alexis Adams enjoy herself with a vibrator in her last solo, then you will love her with her newest dildo in Flying Solo.
Alexis does a fabulous job of speaking with her body so that we all know how good she feels. I love the way her hips are constantly bucking and pumping as she works herself into a sexual frenzy, but my favorite part is the way her whole body goes rigid when she cums. You can tell she's having a great time!
Don't miss out on Flying Solo when it is released on Sunday, July 6. Alexis is a real pleasure as always, so be sure to tune in!