Red Hot Orgasm, Sunday 7/27
Posted - July 26, 2014
No Comments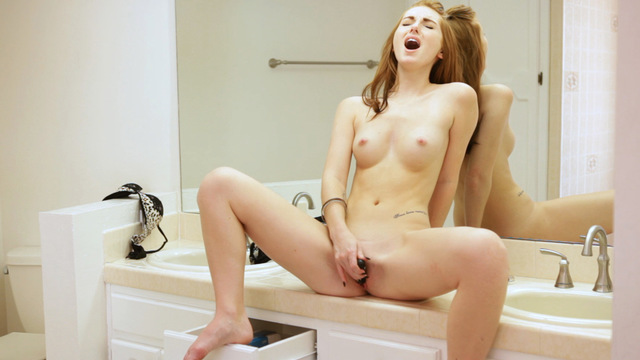 Luscious Natalie Lust has been such a big hit that we couldn't wait to bring her back again for Red Hot Orgasm, our next upcoming film.
While dressing for a night on the town, Natalie gets distracted by the pleasures of her horny body. I love watching her work that vibrator deep in her bald twat as her moans grow louder and more desperate with every stroke. What I wouldn't give to be that vibrator!
Red Hot Orgasm will be released on Sunday, July 27. Check back for this sumptuous solo shoot!