Wandering Hands, Sunday 5/25
Posted - May 23, 2014
No Comments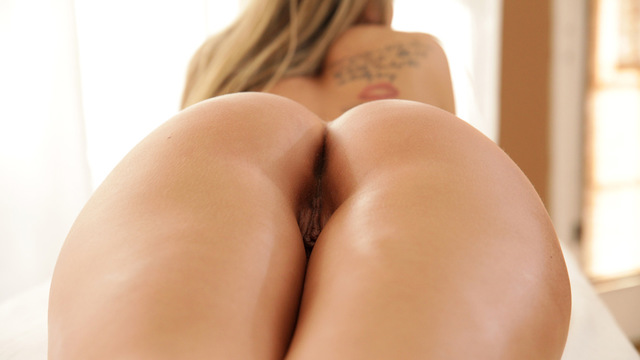 Our last few solo films have received a really good reception, and I believe that Wandering Hands, our next film to be released, will continue the trend of passionate and sensual masturbation.
Scarlet Red is stunning as always as she slips out of her clothes and oils down her big-breasted body so that she can run her hands all over that delicious tanned smooth skin of hers. She's so sensual while she's doing it. I could watch this blonde babe caress herself to spread the oil all over for hours!
Check back for Wandering Hands when it is released on Sunday, May 25. There's plenty of finger and toy play to look forward to on top of the incredible rubdown, so don't miss it!