First We Play, Monday 5/5
Posted - May 1, 2014
No Comments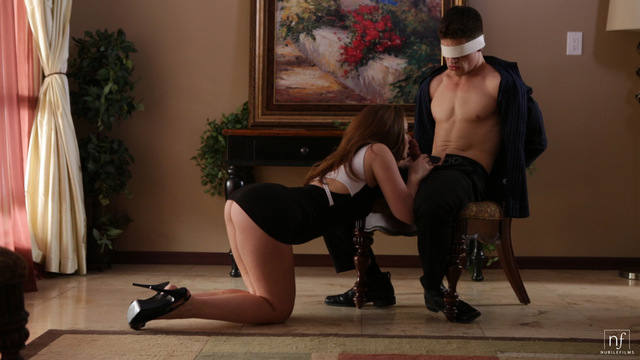 Luscious Maddy O'Reilly is back with an all-new hardcore film in First We Play, our next upcoming movie.
I really love the way this one starts off with a little bit of kink as Maddy blindfolds her partner and then tortures him with her mouth and her super hot body. Her beau's expression beneath his blindfold tells us what a turn on this is for him, especially once the blindfold comes off and he's able to release all of that sexual need.
Don't miss First We Play when it is released on Monday, May 5. Maddy is as hot as ever in this fun hardcore film.