Rub Down, Tuesday 1/21
Posted - January 19, 2014
No Comments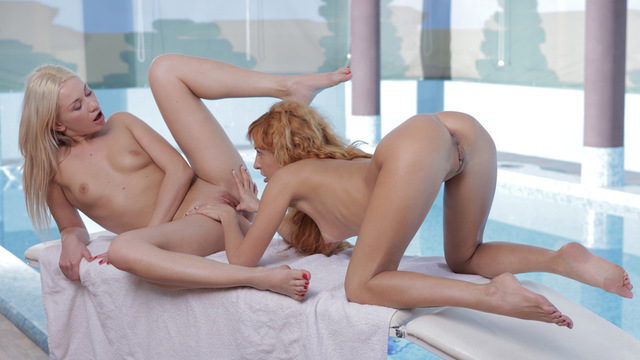 It's been a while since we've featured one of our sensual massage scenes, but the drought is over. Our next scene, Rub Down, is one of our hottest lesbian scenes of the season.
This film introduces two brand new rising stars, Lindsay and Liza. They are each super hot on their own, and they're totally into each other when they come together! My absolute hands down favorite part of this movie is when Liza has her face buried deep in her lover's soft sweet pussy that's been nice and oiled up.
We will release Rub Down on Tuesday, January 21. You won't want to miss this exciting lesbian fuck fest!