Enough To Go Around, Thursday 1/9
Posted - January 7, 2014
No Comments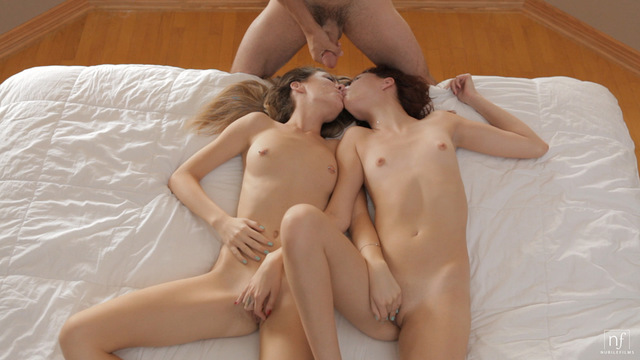 We have a lot of really hot threesomes, but our next upcoming film Enough To Go Around is one of the hottest things I've seen in a long time.
Ashlyn Molloy is joined by newcomer Alison Faye to create an incredible duo of beautiful women with explosive chemistry. I think my favorite part of this whole film is the way Ashlyn arches her back as she's being fucked and has her face buried deep in her lover's pussy.
Don't miss Enough To Go Around when it is released on Thursday, January 9. You will enjoy this sensual hot threesome!