Love To Love You, Monday 12/16
Posted - December 12, 2013
No Comments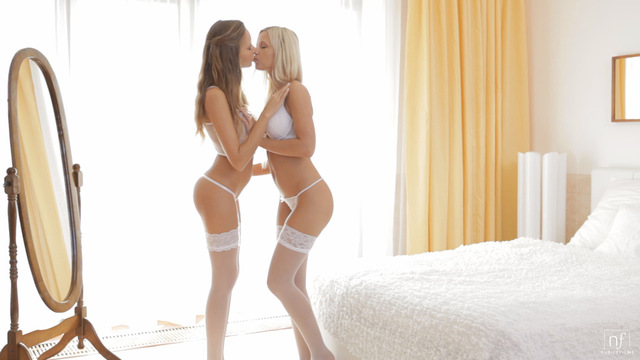 Do you ever wonder what it's like for two smoking hot girls to culminate a lazy afternoon with some incredible sex? If so, then you will adore Love To Love You, our next upcoming film.
Ever-popular Dido Angel is joined by gorgeous newcomer Clover. I can't get enough of watching this one as the girls slowly and deliberately seduce each other with soft touches and tender kisses. Don't be fooled, though; things get pretty rough and wild by the end as they give in to their amazing passion!
Love To Love You will be released on Monday, December 16. This is a spectacular lesbian fantasy you won't want to miss!