Feeling Herself, Wednesday 10/23
Posted - October 21, 2013
No Comments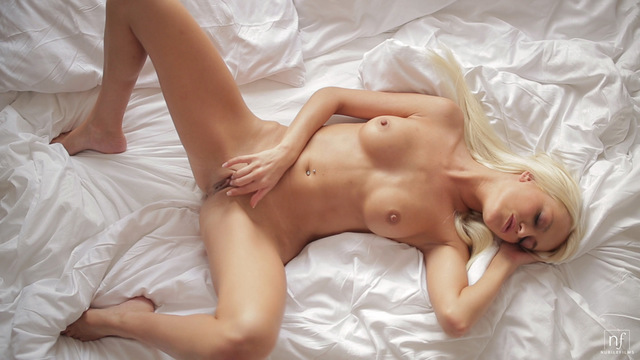 I'm excited to introduce the beautiful Lena Love, who I think will captivate you with Feeling Herself, her upcoming solo film.
This blonde Russian beauty has a huge appetite for sex, and it totally shows in her debut movie. The second her hand gets anywhere near her wet slit her hips start pumping and her body starts quivering. It's obvious that once she starts touching herself, she can't stop until her orgasm rolls through her.
Feeling Herself will be released on Wednesday, October 23. This amazingly hot film is sure to be a big hit!