Dive In, Sunday 8/18
Posted - August 16, 2013
2 Comments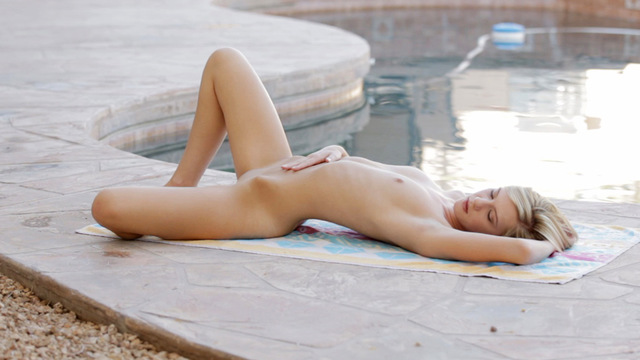 I've been enjoying the sweet summer films that we have been able to release the last few months. Our next movie, Dive In, will have more fun in the sun for your pleasure.
Beautiful blonde Chloe Brooke can't keep her hands off of her sexy body as she enjoys the pool. She's nude by the time she steps out, and her sunbathing isn't just hot because of the summer sun. I love the way she takes her time touching herself and caressing her whole body as she obviously enjoys the pleasure.
Dive In will be released in our members area on Sunday, August 18. Don't miss it!