Circle Of Friends, Friday 8/16
Posted - August 14, 2013
No Comments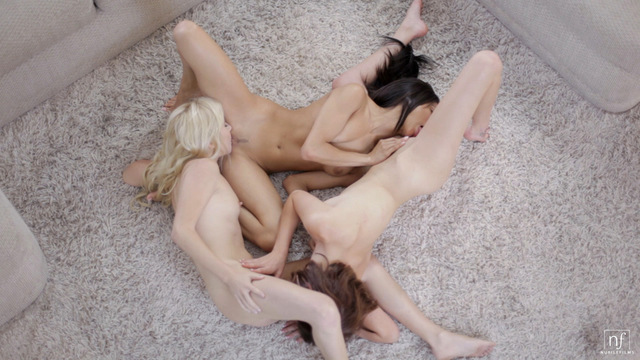 We have been so fortunate to get three hot girls that are totally into each other together for our next movie, Circle Of Friends.
Kiera Winters, Veronica Rodriguez, and newcomer Odette Delacroix are very different in appearance, but they all share a common goal: getting their lovers off. This film is all about the giving of pleasure and finding positions that feel exceptional for all three of the girls. I picked this screenshot to give you an idea of just how hot things get between this trio!
Do not miss Circle Of Friends when it is released on Friday, August 16. This super-hot lesbian threesome will get your weekend off to an amazing start!