Blog Categories
Ascend To Passion, Tuesday 6/11
Posted - June 7, 2013
No Comments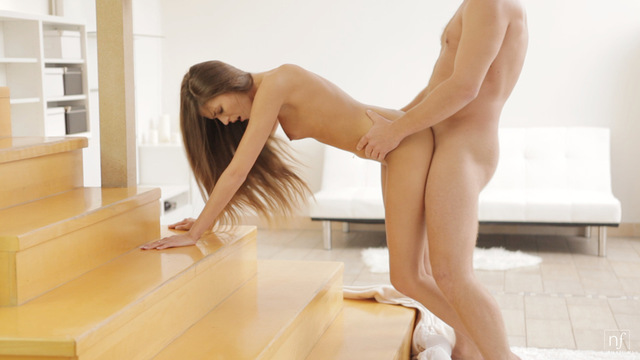 Have you ever had a sexual encounter so hot that you can't even make it to the bedroom? Ascend To Passion, our next film, has plenty of sensual inspiration using just a staircase and two eager lovers.
Silvie Deluxe returns to Nubile Films in this sexy hardcore film. She's got an amazing body that this movie shows off perfectly, with perfect curves, plenty of flexibility, and a landing strip pussy that is wet and eager to be fucked. My favorite part about Silvie, though, is her expression and how obvious her pleasure is when she cums.
Ascend To Passion comes out on Tuesday, June 11. You definitely don't want to miss this inspirational encounter!