Self Satisfaction, Sunday 5/12
Posted - May 10, 2013
No Comments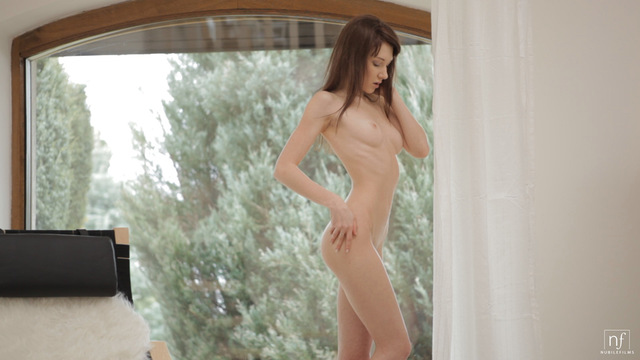 I love a solo masturbation scene that starts out sensual and sweet, and then slowly builds into a powerful passionate climax. Self Satisfaction, our next upcoming film, is a slow and sensual seduction that shows the erotic power of drawn-out pleasure.
Adrianne gets things started with light touches all over her slender sexy body, taking her time from the beginning all the way through to the orgasmic finish. I really dig her deliberate movements and the way she gasps and shivers as her body grows hot and bothered.
Self Satisfaction will be released in our members area on Sunday May 12. Check back to watch our newest sexy addition to the Nubile Films family in action!