Memorable, Tuesday 5/28
Posted - May 26, 2013
No Comments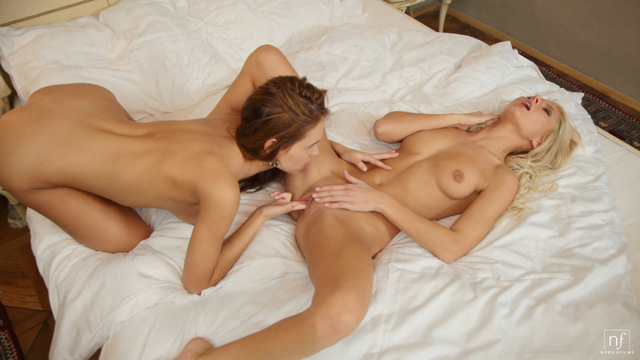 We have a real treat coming up for our members with our next film, Memorable. Jenny Delugo and Grace Hartley, two of our most popular models, have teamed up to bring you a lesbian fantasy that is hot, hot, hot!
Have you ever seen two girls flirting and feeding each other and fantasized about that closeness escalating into passionate kisses and more? Memorable brings that fantasy to life with two gorgeous girls who can't keep their hands – or their tongues – off of one another!
This sexy lesbian encounter will be available on Tuesday, May 28. You will definitely want to check this one out!