Blonde Beauties, Tuesday 6/25
Posted - June 23, 2013
No Comments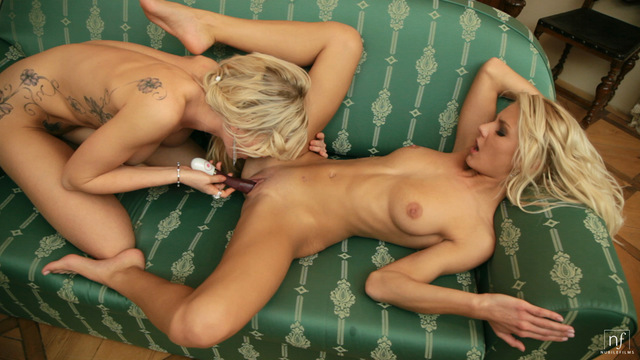 Grace Hartley and Jasmina are blonde, beautiful, and sensual girls. We decided to pair them together in Blonde Bombshells, our next film, and the results were stupendous!
My favorite part of this one is actually right at the beginning. Jasmina and Grace are dressed up and looking hot when Grace comes up behind her lover and starts kissing and caressing. When Grace pulls down the top of Jasmina's dress and starts really caressing her lover's big boobs and pinching her nipples, that is the moment I just know that these two are getting ready for an explosive film.
Blonde Beauties will be available on Tuesday, June 25. Do not miss these two gorgeous girls making each other feel amazing!