Surprise Encounter Pt 2, Tuesday 3/5
Posted - March 3, 2013
No Comments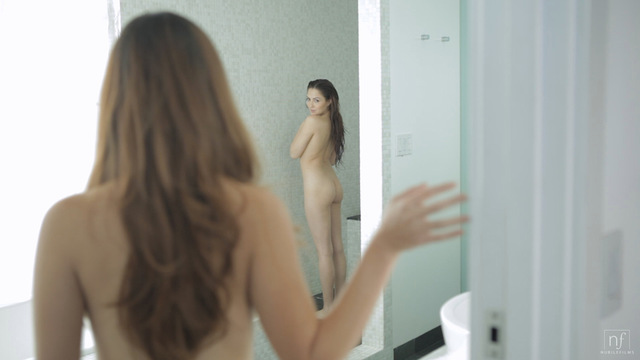 Our newest film, Surprise Encounter Pt 1, finished on a cliffhanger as Natasha Malkova followed the sound of her lover Cassie Laine's moans into the bathroom. You won't have to wait long to see the erotic conclusion to this unexpected encounter; Surprise Encounter Pt 2 is the next upcoming film for Nubile Films.
Joined in the shower by Natasha, Cassie Laine is eager to help her woman enjoy the same pleasure she has just finished experiencing. With an eager tongue, talented fingers, and of course the pulsing spray of the showerhead, Cassie has plenty of ways to pleasure Natasha's shaved pussy-and she is happy to use all of them!
Don't miss Surprise Encounter Pt 2 when it is released on Tuesday, March 5. You will love watching Cassie on her mission to make Natasha cum!