Blog Categories
Slow And Easy, Friday 3/1
Posted - February 27, 2013
No Comments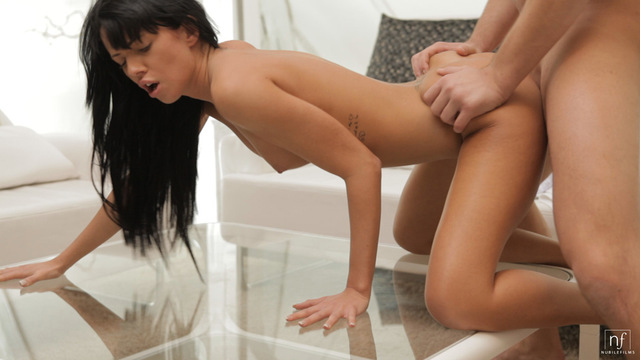 Have you ever dreamed about waking up someone special in your life with a soft sweet touch and having it lead to incredible sex? We have, and we have brought that fantasy to life with Slow And Easy, the next film we'll release.
Gorgeous Gina Devine is instantly seduced by her man's gentle wakeup, and she isn't shy about showing her pleasure during the intense lovemaking that follows. This scene shows off Gina's divine ass to absolute perfection. I could stare at the perfect flair from her tiny waist out to her luscious butt all day while she fucks!
Definitely don't miss Slow And Easy when it is released in our members area on Friday, March 1. This is one hot movie I'm sure you'll love!