More Than Friends, Thursday 12/13
Posted - December 11, 2012
No Comments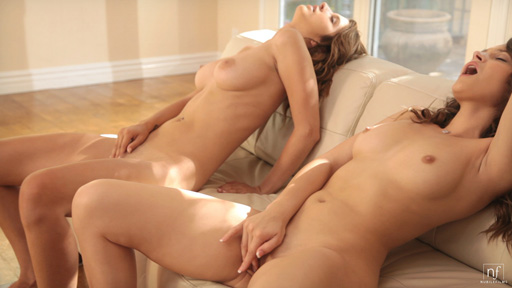 Mutual masturbation is a beautiful thing, especially when it involves two gorgeous girls like Dani Daniels and Karina White getting themselves off at the same time.
I love our next upcoming feature, More Than Friends. The whole lesbian scene is really hot, but my favorite part by far is when they are seated side by side on the couch and thrusting their hips and writhing in pleasure as they climax simultaneously.
Be sure to check back on Thursday, December 13 when this erotic exploration between two beautiful women is released in our members area!