Blog Categories
Blonde Massage, Monday 11/19
Posted - November 15, 2012
No Comments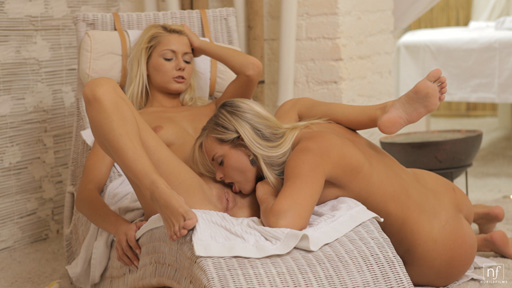 We've been featuring a lot of films lately where we take hot fantasies and bring them to life, and our members have loved them! Our next upcoming feature, Blonde Massage, is one of the hottest additions to the Nubilefilms collection yet.
Marry Queen offers her lover Grace Hartley a massage to help ease away the stress of a long day. It's a sweet idea that quickly turns erotic when Marry turns this scene into a seduction. Marry uses her lips and tongue to tease her woman mercilessly before she fulfills her promise of an intimate massage and slips her fingers into Grace's wet, ready pussy.
Blonde Massage will be available on Monday, November 19. This is one sexy lesbian scene you don't want to miss!